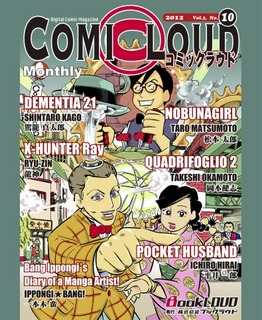 (Illustrated by Ichiro Hirai "POCKET HUSBAND")
We've released the latest issue,COMICLOUD Vol.3, No.10!!
Amazon.co.jp opened Kindle Store in Japan on 25th of October. So we release the monolingual English & Japanese editions. And We got the improved graphics quality from 600x733 to 800x977 !!
You can buy the magazine on
Amazon.com
and
Google play
.
COMICLOUD Official Web Site is
here
.
Please enjoy it!!
Thanks a lot!